Dump Truck for Sale
7-Axle Super Dump on New Volvo VHD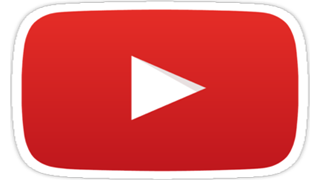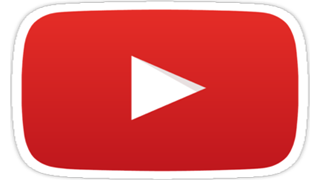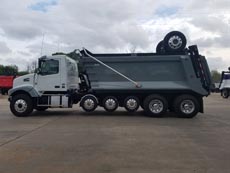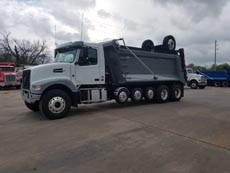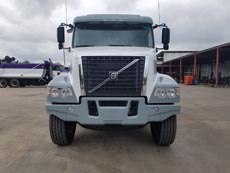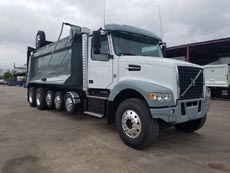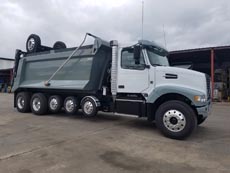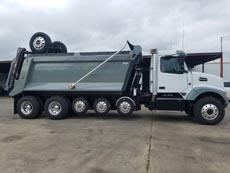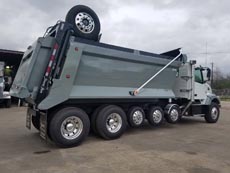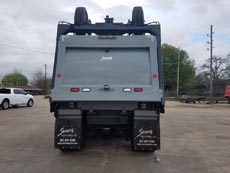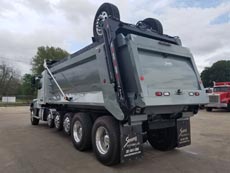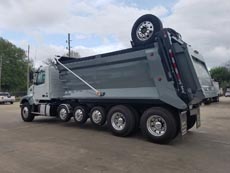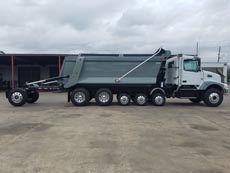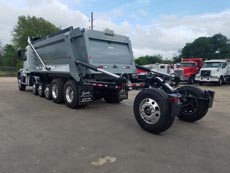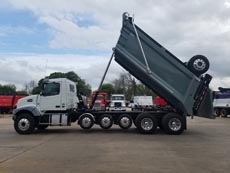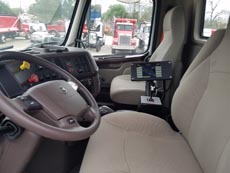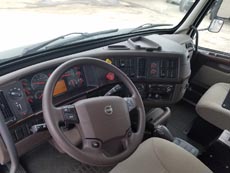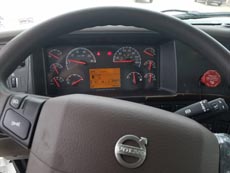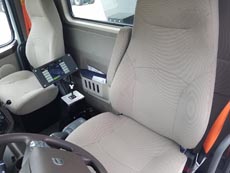 Description
For sale is a new 7-axle Super Dump on a new Volvo VHD. Truck is white and dump body is slate grey. This dump truck is good for 80k lbs under the federal bridge formula, allowing payloads over 25 Tons! Several options are equipped, including the IntelliTruck Control System, with Onboard Scale and Tire Pressure Monitor. Bells & whistles galore on this one!
Dump Truck Type
Total Axles
Pusher Axles
Trailing Axle
Tare Weight**
Max Weight*
Payload* **
Super Dump / Super 18
7
3 (Hend 8k)
Strong Arm
29,200 lbs
80,000 lbs
25.4 TONS
* Max weight and payload are based on the Federal Bridge Formula (FBF)
** May vary with truck specifications
Truck
Year
New
Make
Volvo
Model
VHD
Condition
New
Mileage
TBA
Color
White
Engine Make
Volvo
Engine Model
D13
Horsepower
425hp
Engine Brake
Yes
Transmission
Volvo Auto
Suspension
Leaf Spring
Wheelbase
258 in
Wheels
Polished Aluminum
Front Tires
New 315/11R22.5
Rear Tires
New 315/11R22.5
Notes
Dump Body
Make
Strong
Model
Super Dump
Condition
New
Color
Slate Grey
Length
18 ft 0 in
Side Wall
3/16" Steel Hardox 450
Floor
3/16" Steel Hardox 450
Front Wall
3/16" Steel Hardox 450
Tailgate
3/16" Steel Hardox 450
Height
60 in
Notes
Strong Super Dump body latest design. Built for durability with maximum payload.
Options Equipped
Flip Tarp (Automatic Smart Tarp)
Power Mud Flaps (Automatic EverLift)
IntelliTruck Control System
Integrated Pusher Control
TG Spreader Chains
TG Safety Winder
6" Side Boards
Onboard Scale
Tire Pressure Monitor
Bed Vibrator
Rear Camera
Bed Angle Monitor
Note: other options can be added
Not finding what you're looking for?
Give us a call at 281-847-9304! We nearly always have several new and refurbished (but in spectacular shape) trucks in stock, just waiting for dump systems to be installed on them. Usually our trucks are sold before they're built, therefore never even making an appearance online! We can customize your Super Dump, Mule, or Strong Box system to perfectly fit the needs of your operation - no point in waiting for one to be listed in the online inventory!