Dump Truck Weight Calculator (with Payload & Revenue)
Calculate the Gross Vehicle Weight (GVW) limit of your dump truck according to the Federal Bridge Formula (FBF) and Federal Bridge Law (FBL). Plus, input the tare weight of your truck to calculate maximum payload, and enter your pay and workload numbers see your truck's daily, monthly, and yearly production capabilities (in terms of material hauled AND money earned).
To begin, select your truck type and enter the wheelbase.
Your Dump Truck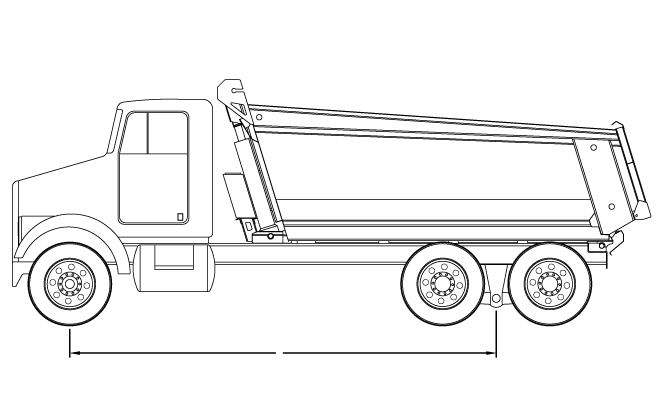 Max GVW: ??? lbs
??? in
Notes:
Select your truck type and enter its wheelbase to see your results
Production & Revenue Calculations
Per Load
Per Day
Per Month
Per Year
Payload
?? Tons
-
-
-
Revenue
$ ??
-
-
-
Revenue over 10 Years: -