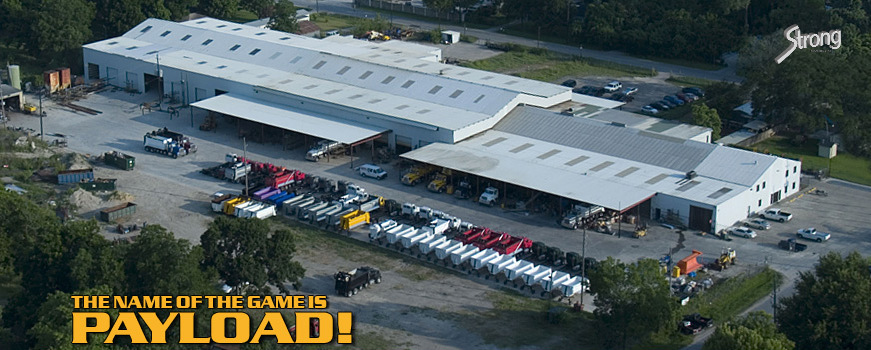 Strong Industries - About Us
Over the past forty years, operating from the same location in Houston, TX, Strong Industries has constantly strived to create innovative, game-changing products; not only for the dump truck industry, but several other trucking industries as well.
From the beginning, and the first trailing axle designs, year after year CEO Brooks Strong has maintained steadfast dedication to the company's growth and future, always reinvesting in the factory and its employees. From its rather humble start forty years ago, the Strong Industries factory headquarters has expanded to over ten times its original size, with continuous upgrades, not only in state-of-the-art manufacturing capabilities, but in its experienced and highly-skilled staff of engineers, designers, programmers, machinists, and fabricators.
Strong's factory includes numerous machines for manufacturing products both large and small, from dump bodies to electronics, and several machines are proprietary Strong inventions, created for the sole purpose of manufacturing Strong products. Strong's in-house CNC machine shop contains some of the most advanced CNC lathes and mills, and produces precision parts to tolerances as tight as plus-or-minus one-thousandth of an inch (0.001"), while robot welding cells deliver reliable and consistent welds.
Each and every product from Strong is backed by rigorous and exacting standards from inception to design, and throughout the manufacturing process. Strong's team of engineers, designers, and programmers utilize the latest technology in design and analysis software, combined with talent and teamwork, to ensure every part, every device, and every assembly produced by Strong Industries is built to perform and built to last.