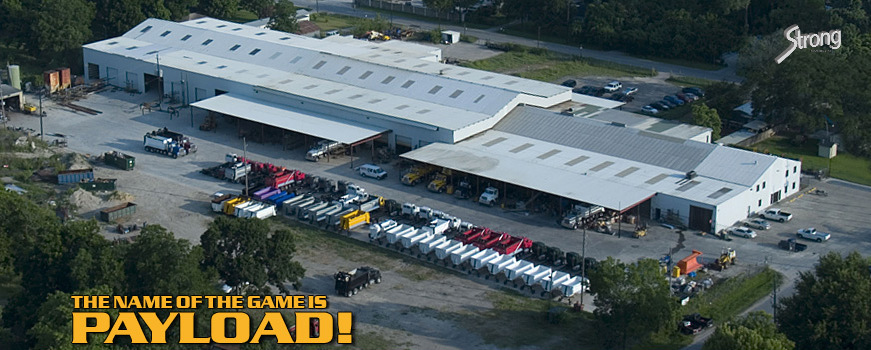 Strong Industries - About Us
Over the past thirty years, operating from the same location in Houston, TX, Strong has constantly aimed at revolutionizing not only the trucking industry, but equipment for several other industries as well.
Years of experience in the engineering, machining, and manufacturing of equipment for the demanding petrochemical industry have honed our skill and precision in machined parts production. So precise, in fact, that some parts are produced to tolerances as demanding as plus-or-minus one one-thousandth of an inch! Another reason for Strong's superiority in manufacturing is the use of the very latest in computer Aided Design technology - including parametric drafting, solid modeling, and finite element analysis.
In short, each and every product from Strong is backed by rigorous and exacting standards during the manufacturing process. When you purchase a Strong Superdump with a Strong Arm trailing axle, you are getting a product that is on the cutting edge of engineering, design and manufacturing technology.
Add Strong's complete in -house machining and fabricating facilities which utilize the latest in computer-controlled lathes, fabricating and machining centers, powder-coat painting, stress relief and robotic welding and one can quickly see how a product carrying Strong's name is the most advanced in the industry - bar none. But the use of computer generated and tested parts does more than assure that the risk of human error is reduced during production - it also assures that parts can be produced with the same exact specifications years later.